GenoScreen has developed a cutting-edge molecular biology laboratory for the exploitation and the analysis of DNA. Our teams work with a wide range of technologies in order to perform optimized, quality-controlled analyses.
Our laboratory is equipped with cutting-edge technical facilities and the latest generation of automated systems (from Illumina, Applied Biosystems®, Life Technologies, Tecan, Hamilton, etc.).
GenoScreen also has access to a high-security P3 laboratory for handling BSL2 and BSL3 pathogens (anthrax, BSE, West Nile virus, SARS, tuberculosis, typhus, yellow fever, etc.).
GenoScreen is jointly operated the IBISA-accredited EQUIPEX technical facility (funded by the French government's "Investing in the Future" program (project: ANR-10-EQPX-07).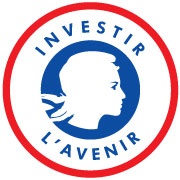 3730XL capillary sequencers (Applied Biosystems®)
HiSeq 2500 (Illumina)
HiSeq 4000 (Illumina)
NextSeq (Illumina)
MiSeq (Illumina)
TaqMan SNP Genotyping assay on a 7900HT system (Applied Biosystems)
By using benchmark software suites, GenoScreen has developed automated genomics/metagenomics pipelines :