News
Starting from April 1st, our company will be compelled to suspend its activities for an indefinite period of time.

Researchers from the Lille Centre for Infection and Immunity (CNRS/INSERM/Institut Pasteur de Lille/University of Lille/CHU Lille), INRAE, GenoScreen and from Brazilian (Belo Horizonte), Scottish (Glasgow) and Danish (Copenhagen) laboratories have shown for the first time in mice that perturbation of the gut microbiota caused by the influenza virus favours secondary bacterial superinfection. Published in Cell Reports on March 3, 2020, these results open up new prospects for the prevention and treatment of bacterial pneumonia, a major cause of death in elderly or vulnerable people infected...

The World Health Organisation (WHO) and other international organisations (including the World Organisation for Animal Health (OIE) and the International Union Against Tuberculosis and Lung Disease), have recently called for action to accurately diagnose and treat zoonotic1 tuberculosis in people, caused by Mycobacterium bovis2. Its contribution to human tuberculosis, otherwise primarily caused by Mycobacterium tuberculosis, may be globally underestimated. Nationally representative data on this zoonosis are especially lacking in the world regions (Asia, Africa) where the burden is...
Focus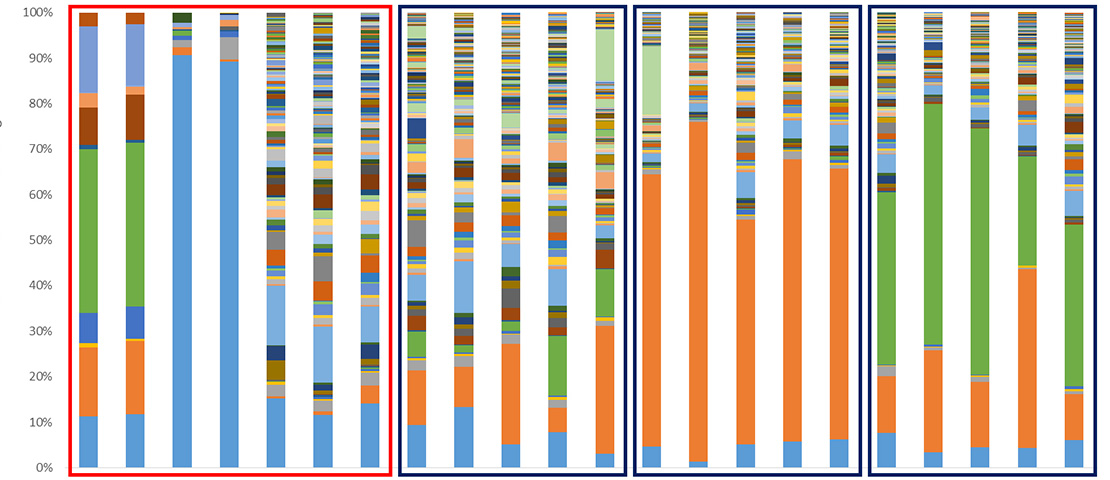 Consisting in bacteria, archaea, protists, fungi and/or viruses previously unknown, microbial or microbial communities are now recognized as key actors in the proper functioning of our organism and our environment. Since 2008, GenoScreen has a particular focus on the study of these microbial communities and its R&D team has developed, optimized and standardized various methodologies mandatory for their study (Metabiote®, WHORMSS® etc), starting with the extraction of gDNA adapted to different samples of human/animal microbiotes (faeces, skin samples, oral, sputum, intestinal biopsies etc.) or environmental microbiotes (agricultural/polluted soils, rhizospheres, filtered air etc.) to the final metadata analysis.