News
Dr Philip Supply, Director of Research at the CNRS and Scientific Adviser at GenoScreen, has received the prestigious Gardner Middlebrook Lifetime Achievement Award at the 42nd Annual Congress of the European Society of Mycobacteriology (ESM) on 26 June 2022 in Bologna – Italy. This award recognizes his outstanding contribution to the study on the genomics of the tuberculosis bacillus, and to the development, in collaboration with GenoScreen, of the first next-generation sequencing test for the comprehensive detection of drug resistance directly from clinical specimens. The Gardner...

The program of this 42nd edition has for main topics Covid and Tuberculosis and will address new diagnostic strategies.

Meet us at the 32th European Congress of Clinical Microbiology & Infectious Diseases (ECCMID) from April 23th to 26th in Lisbon, Portugal.
Focus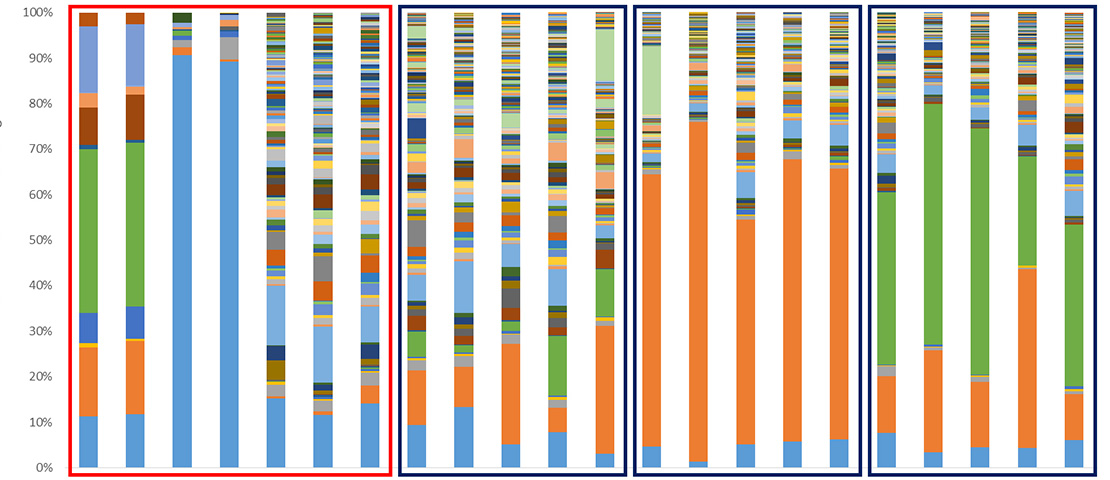 Consisting in bacteria, archaea, protists, fungi and/or viruses previously unknown, microbial or microbial communities are now recognized as key actors in the proper functioning of our organism and our environment. Since 2008, GenoScreen has a particular focus on the study of these microbial communities and its R&D team has developed, optimized and standardized various methodologies mandatory for their study (Metabiote®, WHORMSS® etc), starting with the extraction of gDNA adapted to different samples of human/animal microbiotes (faeces, skin samples, oral, sputum, intestinal biopsies etc.) or environmental microbiotes (agricultural/polluted soils, rhizospheres, filtered air etc.) to the final metadata analysis.