News
Press release - Researchers from GenoScreen and the Cardio-Thoracic Research Centre of Bordeaux (Inserm U1045) have demonstrated relationships between microorganisms in indoor air and those in asthmatic patients' lungs. This work, published in the Journal of Allergy and Clinical Immunology and highlighted by the American Academy of Allergy, Asthma and Immunology (AAAI), also shows a variation in these micro- and mycobiota according to the patients' inflammatory reaction type (T2 endotype).

This is confirmed by preliminary results of the PEOPLE study. This study is an opportunity for GenoScreen to apply its "Deeplex® Myc-Lep" sequencing assay for the first time to an international study.

Following the Government's announcements concerning the COVID-19 pandemic, we are pleased to inform you that we have taken the necessary measures to ensure that all of our activities are maintained while guaranteeing the safety for our employees.
Focus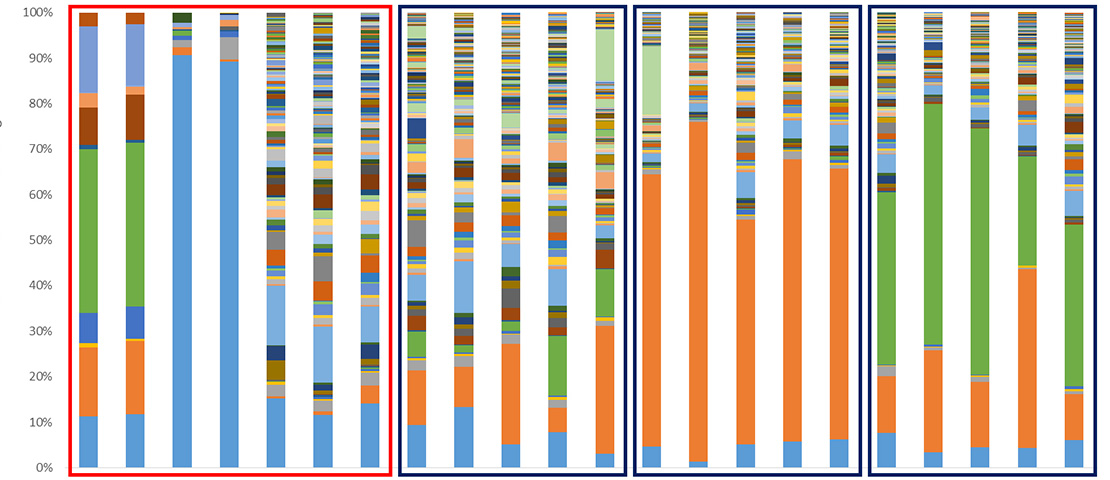 Consisting in bacteria, archaea, protists, fungi and/or viruses previously unknown, microbial or microbial communities are now recognized as key actors in the proper functioning of our organism and our environment. Since 2008, GenoScreen has a particular focus on the study of these microbial communities and its R&D team has developed, optimized and standardized various methodologies mandatory for their study (Metabiote®, WHORMSS® etc), starting with the extraction of gDNA adapted to different samples of human/animal microbiotes (faeces, skin samples, oral, sputum, intestinal biopsies etc.) or environmental microbiotes (agricultural/polluted soils, rhizospheres, filtered air etc.) to the final metadata analysis.