News
August 05 2019

Targeted metagenomics training (theoretical and practical): "Analytical approach for the high throughput study of microbial communities" is now back on the agenda

July 22 2019

GenoScreen joins the close circle of French companies certified "Illumina Propel"!

July 19 2019

During the international competition iGEM (International Genetically Engineered Machine), GenoScreen supports the IGEM IONIS student team for its "Cinergy" project.
Focus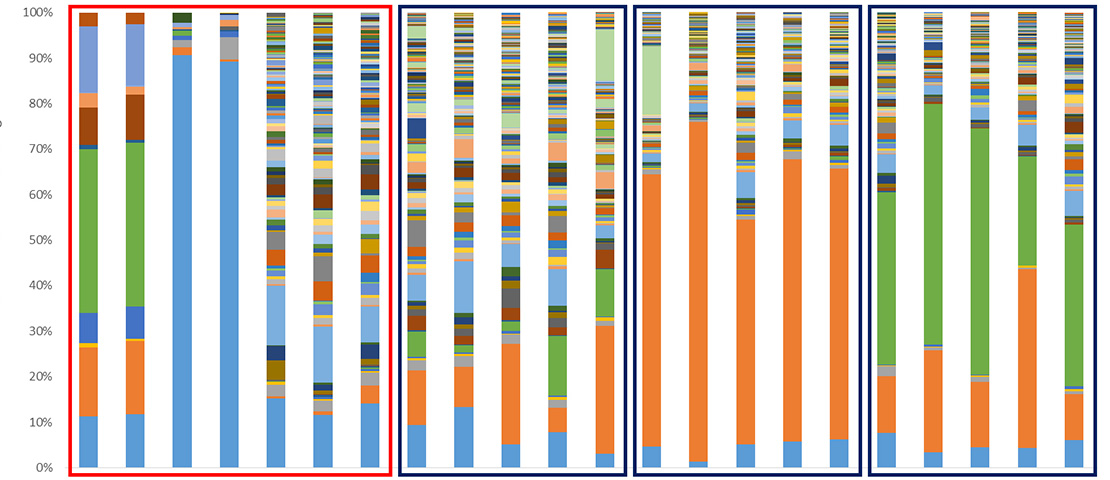 Consisting in bacteria, archaea, protists, fungi and/or viruses previously unknown, microbial or microbial communities are now recognized as key actors in the proper functioning of our organism and our environment. Since 2008, GenoScreen has a particular focus on the study of these microbial communities and its R&D team has developed, optimized and standardized various methodologies mandatory for their study (Metabiote®, WHORMSS® etc), starting with the extraction of gDNA adapted to different samples of human/animal microbiotes (faeces, skin samples, oral, sputum, intestinal biopsies etc.) or environmental microbiotes (agricultural/polluted soils, rhizospheres, filtered air etc.) to the final metadata analysis.