News
January 30 2018

Discover Deeplex-MycTB, a next-generation molecular analysis solution that allows, in a single test, to identify the mycobacteria of the M. tuberculosis complex causing tuberculosis, to predict their resistance to multiple antibiotics of first and second intent and to type them for epidemiological surveillance purposes.

November 20 2018

Deeplex®-MycTB, was used in a study published in The Lancet Infectious Diseases highlighting the spread of tuberculosis strains resistant to first-line antibiotics, not detected by current diagnostic tests.

November 20 2018

Metabiote®, the reference protocol in targeted metagenomics developed by GenoScreen, is now GCLP compliant.
Focus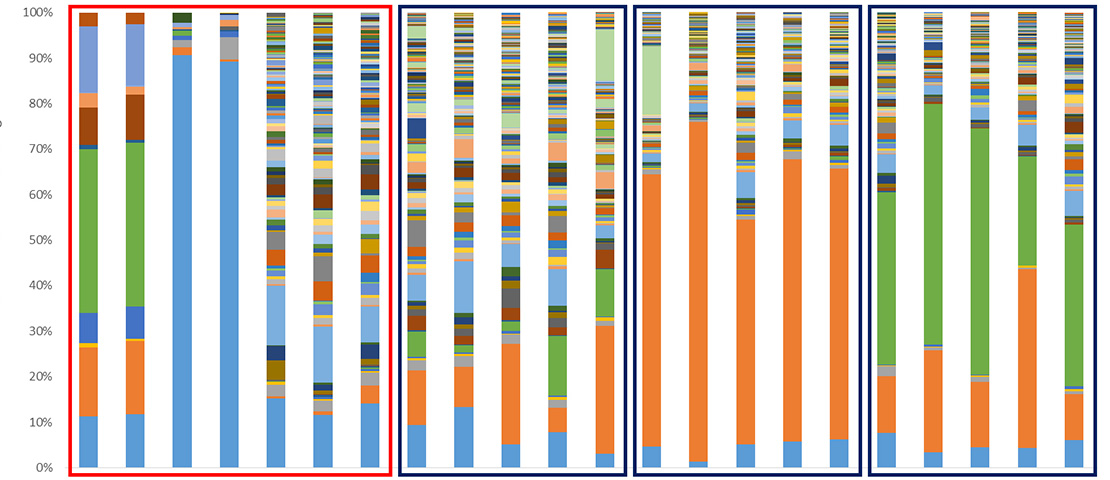 Consisting in bacteria, archaea, protists, fungi and/or viruses previously unknown, microbial or microbial communities are now recognized as key actors in the proper functioning of our organism and our environment. Since 2008, GenoScreen has a particular focus on the study of these microbial communities and its R&D team has developed, optimized and standardized various methodologies mandatory for their study (Metabiote®, WHORMSS® etc), starting with the extraction of gDNA adapted to different samples of human/animal microbiotes (faeces, skin samples, oral, sputum, intestinal biopsies etc.) or environmental microbiotes (agricultural/polluted soils, rhizospheres, filtered air etc.) to the final metadata analysis.