News
The program of this 42nd edition has for main topics Covid and Tuberculosis and will address new diagnostic strategies.

Meet us at the 32th European Congress of Clinical Microbiology & Infectious Diseases (ECCMID) from April 23th to 26th in Lisbon, Portugal.

Adebiotech is holding a new edition of its webinar dedicated to the applications of high throughput NGS sequencing on March 10th 2022.
Focus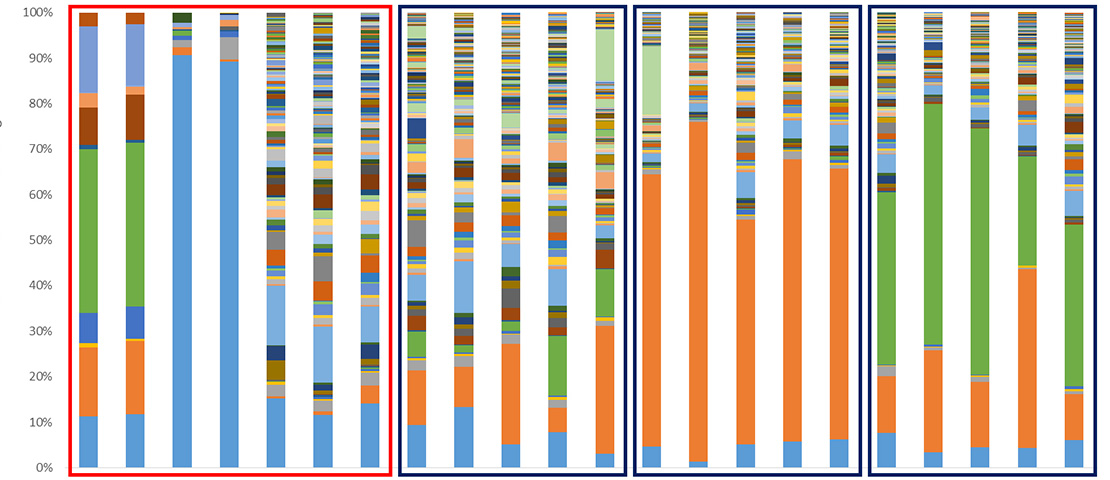 Consisting in bacteria, archaea, protists, fungi and/or viruses previously unknown, microbial or microbial communities are now recognized as key actors in the proper functioning of our organism and our environment. Since 2008, GenoScreen has a particular focus on the study of these microbial communities and its R&D team has developed, optimized and standardized various methodologies mandatory for their study (Metabiote®, WHORMSS® etc), starting with the extraction of gDNA adapted to different samples of human/animal microbiotes (faeces, skin samples, oral, sputum, intestinal biopsies etc.) or environmental microbiotes (agricultural/polluted soils, rhizospheres, filtered air etc.) to the final metadata analysis.