News
A targeted deep sequencing assay identifies multidrugresistant tuberculosis strains responsible for silent outbreaks

For over a decade, GenoScreen has been committed to the fight against tuberculosis (TB), one of the deadliest infectious diseases in the world. The company's journey began with the groundbreaking development of MIRU-VNTR typing kits in 2013 which marked a turning point in TB research and control by enabling rapid and accurate identification of TB strains. This breakthrough technology provided an unparalleled level of resolution in characterizing TB strains, essential for the management and control of TB outbreaks, allowing researchers and public health authorities to track the spread of the...

GenoScreen is now a certified service provider of Oxford Nanopore Technologies.
Focus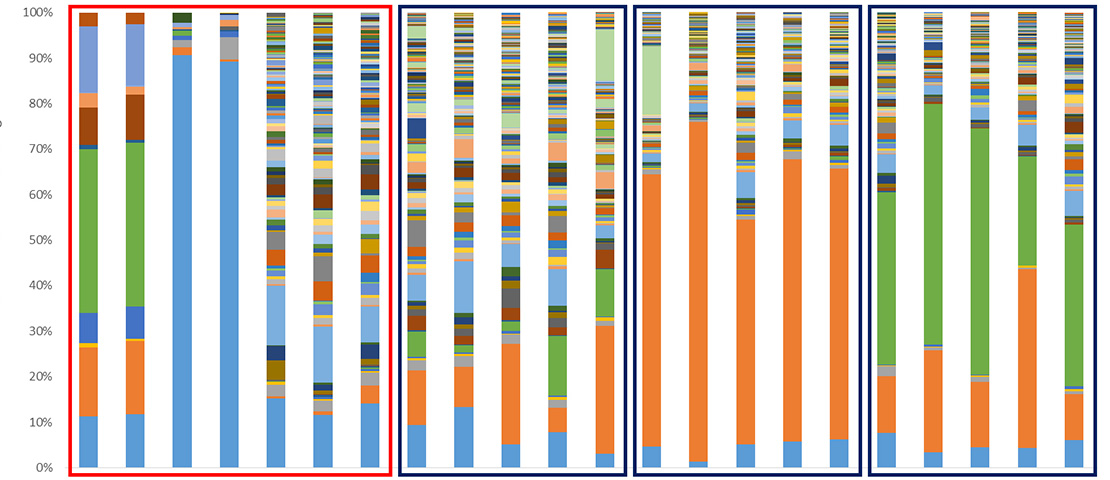 Consisting in bacteria, archaea, protists, fungi and/or viruses previously unknown, microbial or microbial communities are now recognized as key actors in the proper functioning of our organism and our environment. Since 2008, GenoScreen has a particular focus on the study of these microbial communities and its R&D team has developed, optimized and standardized various methodologies mandatory for their study (Metabiote®, WHORMSS® etc), starting with the extraction of gDNA adapted to different samples of human/animal microbiotes (faeces, skin samples, oral, sputum, intestinal biopsies etc.) or environmental microbiotes (agricultural/polluted soils, rhizospheres, filtered air etc.) to the final metadata analysis.