News
The GenoScreen team sends you its best wishes for 2022 !

Bureau Veritas Certification has renewed GenoScreen's ISO 9001:2015 and ISO 13485:2016 certifications for 3 years, demonstrating our continuous commitment to quality and efforts to satisfy our customers as best as possible, in compliance with legal and regulatory requirements.

Adebiotech is organising a new day dedicated to innovative approaches in the fight against antibiotic resistance. The event will take place on September 16, 2021 at the Genopôle (Campus 1) in Evry-Courcouronnes - FRANCE. Conferences will address preventive actions (microbiota, immunomodulation, new vaccines...), innovations in diagnostics (AI and Big data, metagenomics, new rapid diagnostics...), and some new therapeutic approaches (phagotherapy, antimicrobial peptides, bacteriocins...). The event will close with a round table/discussion on the marketing of new treatments, their financing...
Focus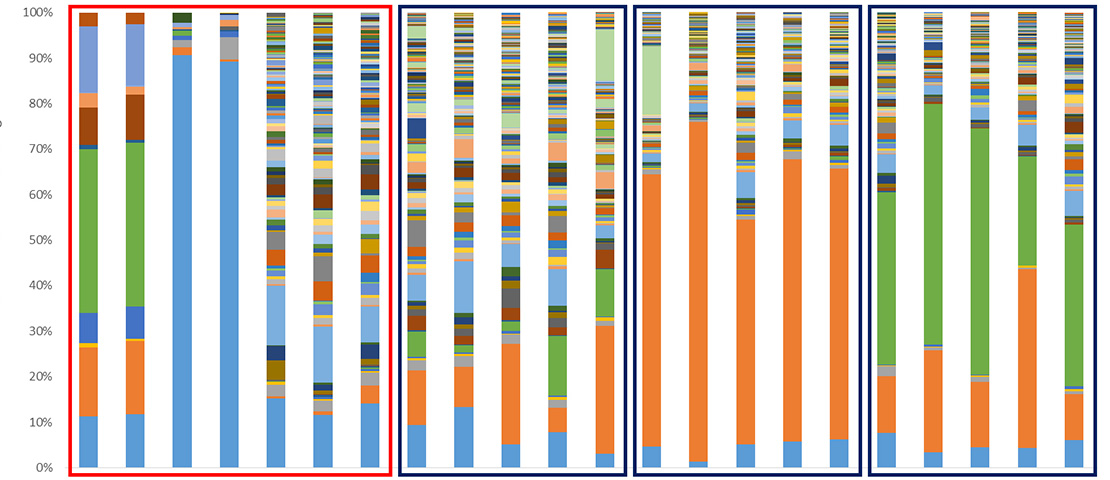 Consisting in bacteria, archaea, protists, fungi and/or viruses previously unknown, microbial or microbial communities are now recognized as key actors in the proper functioning of our organism and our environment. Since 2008, GenoScreen has a particular focus on the study of these microbial communities and its R&D team has developed, optimized and standardized various methodologies mandatory for their study (Metabiote®, WHORMSS® etc), starting with the extraction of gDNA adapted to different samples of human/animal microbiotes (faeces, skin samples, oral, sputum, intestinal biopsies etc.) or environmental microbiotes (agricultural/polluted soils, rhizospheres, filtered air etc.) to the final metadata analysis.