News
GenoScreen and ScienceVision announce an agreement to commercialize the Deeplex® Myc-TB test in Malaysia, Myanmar and Brunei.

Tuberculosis has been a major scourge since antiquity. The fight against this disease requires ever more efficient technologies. GenoScreen, a French biotech company, has recently developed a new weapon for predicting antibiotic resistance in the germs responsible for this disease. This new test, which comes in the form of a kit, quickly and efficiently detects the genetic mutations in the DNA of pathogenic germs and guides doctors in their medical prescriptions. This test is already being implemented in some thirty countries.

The innovative Deeplex® Myc-TB test for antibiotic resistance prediction in tuberculosis, created by GenoScreen, has been evaluated by an Indian research team. By testing approximately 40 clinical samples, this study validates the use of Deeplex® Myc-TB, by demonstrating its usability in hospital environments. These results confirm the interest of its deployment in hospital routines for the benefit of patients' health.
Focus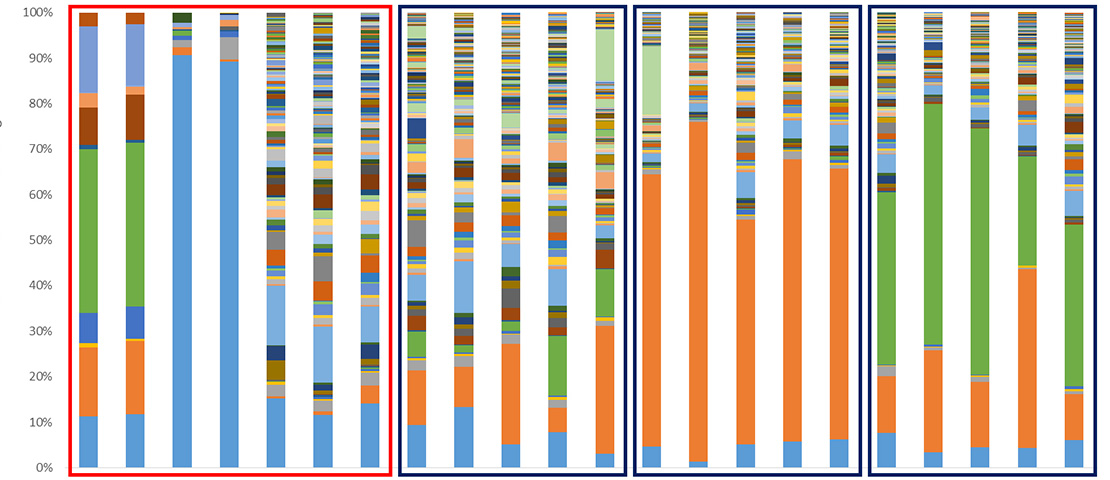 Consisting in bacteria, archaea, protists, fungi and/or viruses previously unknown, microbial or microbial communities are now recognized as key actors in the proper functioning of our organism and our environment. Since 2008, GenoScreen has a particular focus on the study of these microbial communities and its R&D team has developed, optimized and standardized various methodologies mandatory for their study (Metabiote®, WHORMSS® etc), starting with the extraction of gDNA adapted to different samples of human/animal microbiotes (faeces, skin samples, oral, sputum, intestinal biopsies etc.) or environmental microbiotes (agricultural/polluted soils, rhizospheres, filtered air etc.) to the final metadata analysis.